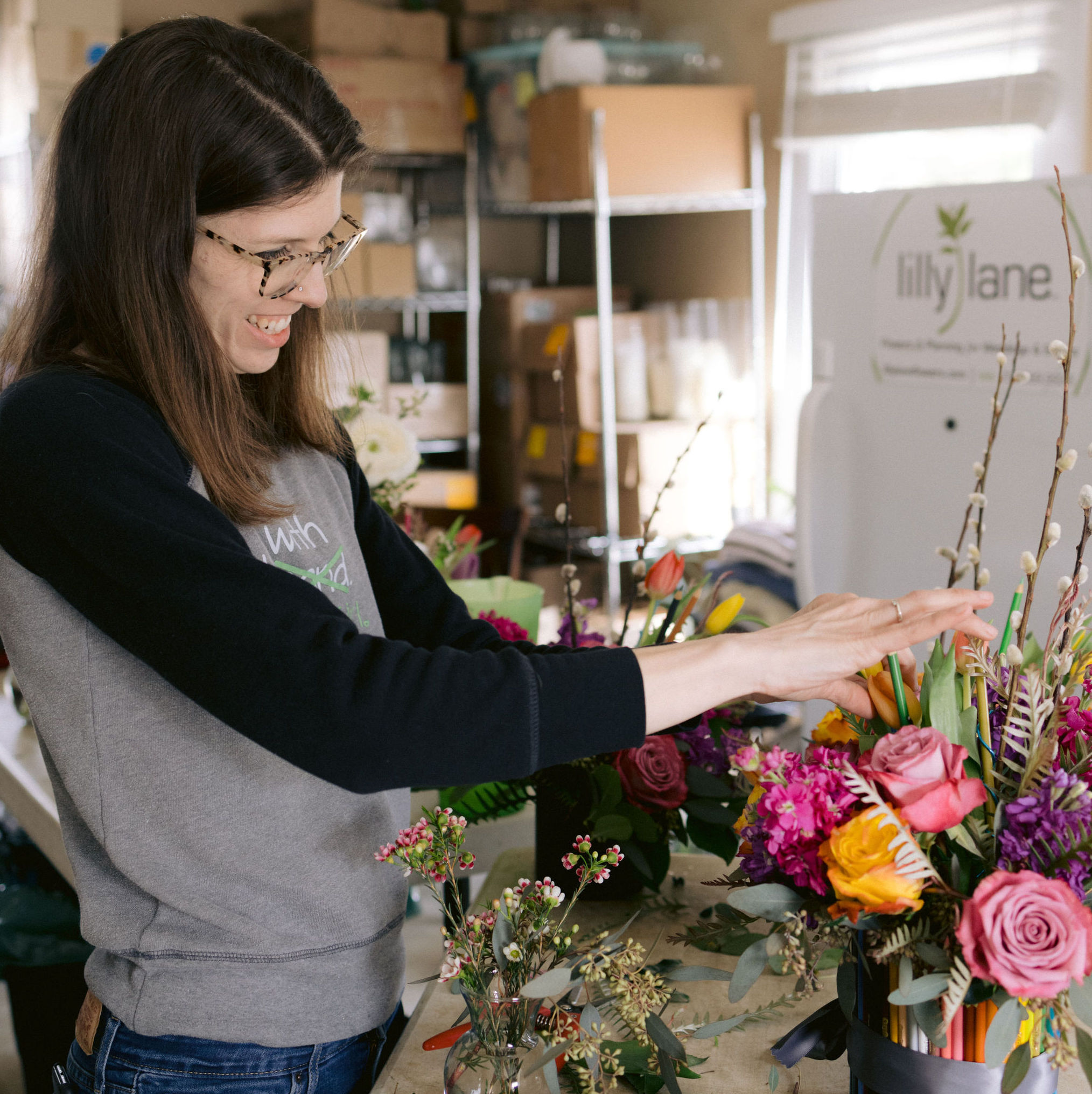 Lilly lane is a locally-focused, women-owned floral studio.
We have been designing weddings & events since 2008, with over 1000 weddings and countless events completed.
And now, we don't just have clients – we have a community.
Our couples have settled in our neighborhoods. Our kids go to the same schools and pass along hand-me-downs. Our work overlaps. Our lives intermingle in so many ways. We are thrilled to continue to provide our community with the beautiful weddings and events we've become known for.
In addition, in 2020, we created HOME as a way to honor and recognize that community is the heart of what we do.
Through HOME, we bring our beautiful blooms right to your doorstep with a variety of single-bouquet gifts and Flower Club subscriptions.